HERE IS HOW YOU CAN AVAIL ASTROLOGY CONSULTATION SERVICE
CONSULTATION FEE – THIS IS A
PREPAID SERVICE
Fee amount depends upon the type of event which will be announced as and when It is announced
Equivalent of USD 75 irrespective of your local currency as per the conversion rate prevailing at the time of booking the Appointment
Note:
The duration of appointment will be for 45 minutes maximum.
"I am K Jagadish, an Astrologer, Life coach, Author, Spiritual Thinker and an Entrepreneur, with over 50 years of experience in Astrology and approach with a research and scientific bent of mind with a holistic life challenging experience thus far."
Notice : The duration of Consultation chosen by you refers to the maximum time that can be spent and does not limit the number persons or the number of questions within the maximum time slot chosen by you.
YOU CAN CHOOSE ANY OF THE FOLLOWING OPTIONS AS YOU WISH.
NOTE – Please Add Rs.100 as convenience charge to the amount if you are using Credit/Debit Card Payment Gateway
BHIM UPI

IMPS

DEBIT/CREDIT CARD
Scan using any UPI enabled Apps to make the payment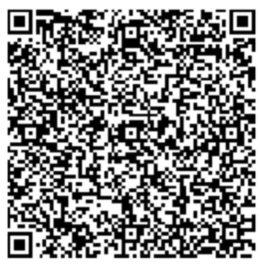 You can scan this QR code and make payment using GPay , Phonepe , Paytm etc. This is a Unified Payments Interface (UPI) and absolutely safe and is sure to credit the Bank Account of Mr.K Jagadish
AFTER PAYMENT, PLEASE FILL THIS FORM
IMPS / BANK TRANSFER / XOOM / PAYPAL
Account Holder: K Jagadish
Bank Name: ICICI Bank
SB Account Number: 029601515128
Base Branch: Rajajinagar, Bangalore, Karnataka, India
IFSC code: ICIC0000296
MMID: 9229594
Overseas clients can transfer money to the account specified above using Xoom money transfer
Alternatively, Payments using UPI can be made to either of the following UPI ID's.
7259691375@icici
kjagadish@upi
AFTER PAYMENT, PLEASE FILL THIS FORM
NOTE: The time may vary despite your indication while efforts will be made to be very close to your indicated convenience. Further, I work between 11 AM and 5.30 PM IST on all days of the week and you will get an appointment confirmation message through Whatsapp or SMS for confirmation within 30 to 40 minutes after the receipt of your payment