HERE IS HOW YOU CAN AVAIL ASTROLOGY CONSULTATION SERVICE
CONSULTATION FEE – THIS IS A
PREPAID SERVICE
Consultation Fee (only Indian Residents)
Consultation Fee (only Indian Residents)
Consultation Fee (only Indian Residents)
Consultation Fee (only Indian Residents)
Online Realtime: For Overseas Clients Fee is USD 75 for 45 mins payable thru Wire Transfer or Xoom etc.
WhatsApp - Offline Text Msg: USD 30 for POINTED Question/s on one "TOPIC or SUBJECT" max 3 questions but not mixing up issues.
They will receive response within max 3 business days after receipt of payment
Random Calling Using Wallet Facility
only if they can speak English or Kannada depositing fixed amount of Rs.1000 and limited to Rs.1000 only for max 15 mins consultation. Call will be automatically disconnected at the end of 15 mins or earlier depending upon the Wallet balance. Recharge wallet only up to Rs.1000 max at any point and call randomly through Virtual Number. Regn should allow only numbers which are on WhatsApp. IVRS configured to announce that the Astrologer is busy at this point in time and Mr. K Jagadish is sure to call you back as soon as possible.
Offline Consultation in any Indian language
Send your Audio File or Text in any language, but do not use English Alphabets for say, Hindi. Use the script of the same language. Example: if you want to say – I will not do it, do not type: main nahin karoonga. Correct way is - मैं नहीं करूँगा
Please ask "POINTED Question/s" on "ONLY ONE TOPIC OR SUBJECT" You will get an Audio File or a Text File in one Business Day if you send it before 3 PM otherwise correspondingly it will go to the next day. Send the Screenshot of the payment made and share the birth date, time and place if you have or say you do not have. Fee applicable is Rs.1000
"I am K Jagadish, an Astrologer, Life coach, Author, Spiritual Thinker and an Entrepreneur, with over 50 years of experience in Astrology and approach with a research and scientific bent of mind with a holistic life challenging experience thus far."
Notice : The duration of Consultation chosen by you refers to the maximum time that can be spent and does not limit the number persons or the number of questions within the maximum time slot chosen by you.
YOU CAN CHOOSE ANY OF THE FOLLOWING OPTIONS AS YOU WISH.
NOTE – Please Add Rs.100 as convenience charge to the amount if you are using Credit/Debit Card Payment Gateway
NOTE: The time may vary despite your indication while efforts will be made to be very close to your indicated convenience. Further, I work between 11 AM and 5.30 PM IST on all days of the week and you will get an appointment confirmation message through Whatsapp or SMS for confirmation within 30 to 40 minutes after the receipt of your payment
Scan using any UPI enabled Apps to make the payment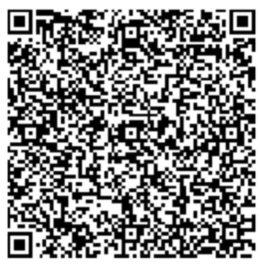 You can scan this QR code and make payment using GPay , Phonepe , Paytm etc. This is a Unified Payments Interface (UPI) and absolutely safe and is sure to credit the Bank Account of Mr.K Jagadish
AFTER PAYMENT, PLEASE FILL THIS FORM
IMPS / BANK TRANSFER / XOOM / PAYPAL
Account Holder: K Jagadish
Bank Name: ICICI Bank
SB Account Number: 029601515128
Base Branch: Rajajinagar, Bangalore, Karnataka, India
IFSC code: ICIC0000296
MMID: 9229594
Overseas clients can transfer money to the account specified above using Xoom money transfer
Alternatively, Payments using UPI can be made to either of the following UPI ID's.
7259691375@icici
kjagadish@upi
AFTER PAYMENT, PLEASE FILL THIS FORM